The most important project that Federico García Lorca undertook with Manuel de Falla and other friends of El Rinconcillo, such as Miguel Cerón or Fernando Vílchez, owner of the Alonso Cano House where they used to discuss these matters, was the first Flamenco Song Contest, held on June 13 and 14, 1922, in the Plaza de los Aljibes in the Alhambra and which constituted an international milestone in the history of Andalusian popular folklore. The origin was the concern of the composer from Cadiz for the probable extinction of the primitive deep song, the song of the "black sounds", as he baptized it Manuel Torre, Niño de Jerez, which, due to the impossibility of being transcribed in score and the scarce means of recording, survived in the memory and the voice of a few fans scattered throughout Andalusia and, therefore, was threatened by the disdain and the unstoppable fashion of "flamenco", the cuplé and the music of the singing cafés.
The "initiators of the idea", as they were individuals, delegated the Centro Artístico in Granada to ask the Granada City Council for a grant "of at least 12,000 pesetas" to cover the expenses. On the last day of 1921, they registered the request, to which Federico adhered, with the warning that, if they did not remedy the situation, "in a few years there would be no one to sing and flamenco singing would die".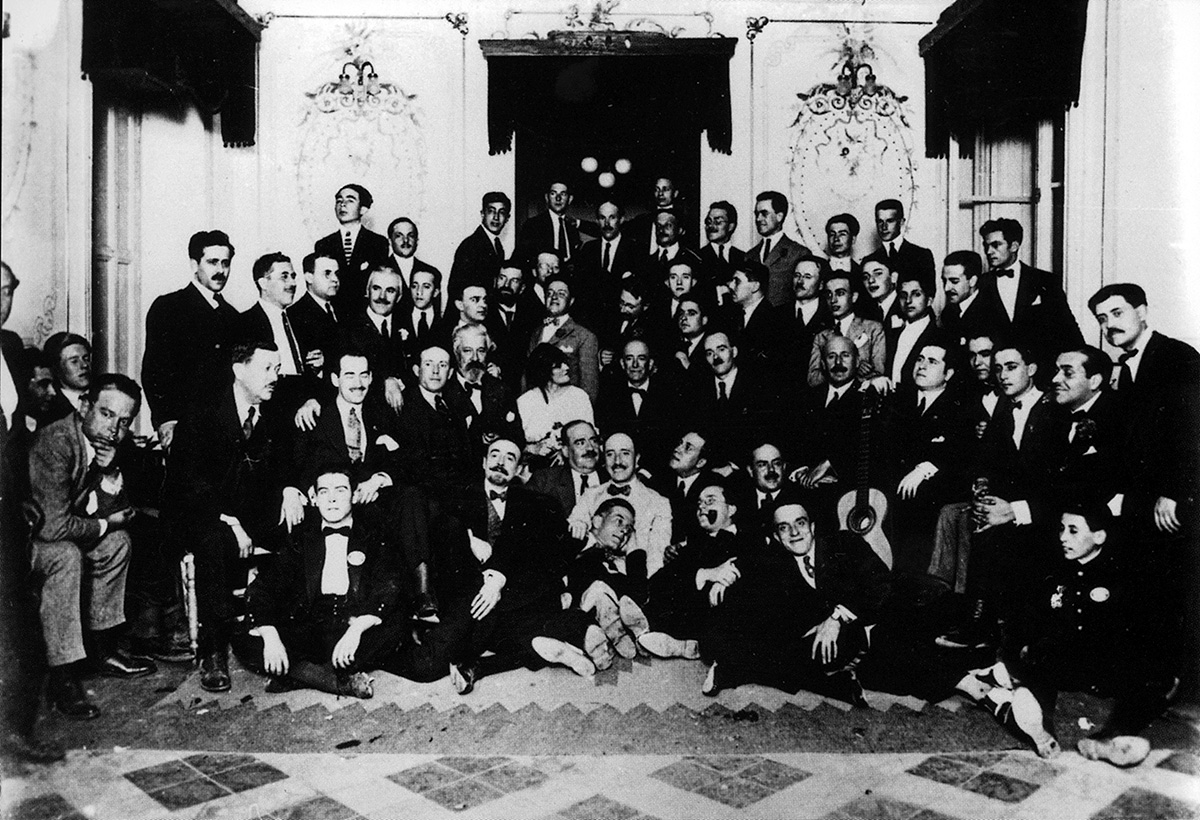 Falla considered that the contest should focus on "pure songs", such as gypsy soleares, polos and cañas. The initiative, with Falla as the main propagandist, was extraordinarily well received, although it did not escape localized disputes.
In the previous acts, García Lorca, very enthusiastic, gave the lecture The Deep Song. A Primitive Andalusian Song at the Centro Artístico in February 1922.  It was not his only literary contribution. On June 7, in a previous act in the Alhambra Palace Hotel theater, he anticipated some of the 55 compositions of the Poem of the Deep Song which, however, was not published until 1931. That same year he gave the lecture Architectur of the Deep Song, in which he defends and expands Falla's thesis on the origin of this very ancient popular expression. Two years later he completed his writings on flamenco with the lecture Game and Theory of the Elf, given in 1933 in Argentina and Cuba, in which he returns to the "black sounds" of Manuel Torre.