The academic training of Federico García Lorca and his brother Francisco, four years younger, had at least two decisive circles of influence, in particular on Federico, beyond the subjects and their performance as students: the personality of the teachers they encountered in Granada, both in public and private schools, and the maids with whom they lived as children and played games and music and honed their sensitivity.
In 1909, newly arrived at the house on the Acera del Darro, both attended the reinforcement classes taught at the Sagrado Corazón School by a set of picturesque teachers some of whom appeared as fictional characters in Doña Rosita the Spinster. The director of the center, Joaquín Alemán, was a relative of Vicenta Lorca. There he assembled a singular cloister formed, among others, by Benito Campoy, the Mathematics teacher, who according to legend "exercised police functions in the city" and was a hypnotist; Manuel Consuegra, Latin teacher, who finished off his academic comments with bullfighting interjections, and Martín Sherof Avi, in charge of Literature and Precepts, an unsuccessful writer.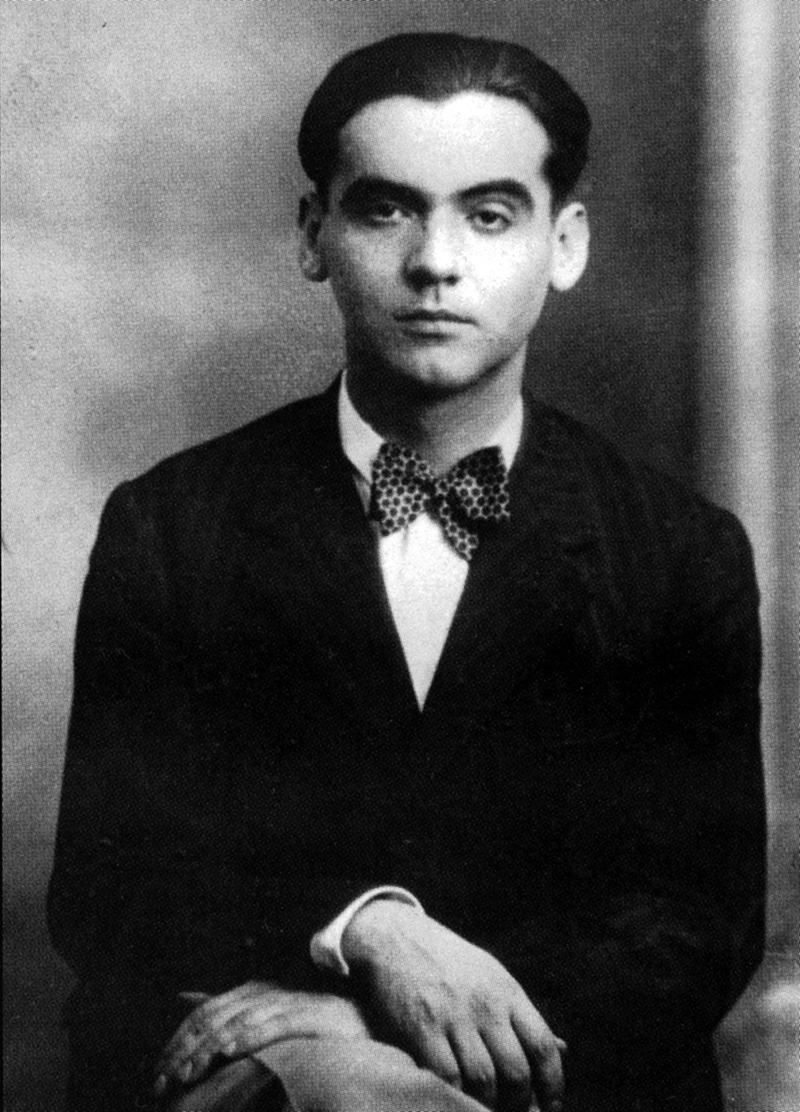 The service personnel who accompanied the Lorca family had a profound influence on the brothers. First, in Fuente Vaqueros, the wet nurses. Carmen Ramos for Federico, according to Gibson, and Dolores Cuesta, La Colorina, for Francisco. A daughter of Carmen Ramos was Federico's nanny and playmate. La Colorina accompanied the family to Granada and became a very faithful maid who, after the Civil War, waited for them until they returned from exile in 1951. La Colorina served as the brothers' guardian mother when Vicenta Lorca was hospitalized in 1910 in a clinic after the birth of her daughter Isabel. "Our house was really hers and we were almost her children," Isabel herself says in her book My Memories.
"The favorite cousins", as Federico himself called them, also exerted a direct influence on the poet: Clotilde García Picossi, who years later inherited from her father the Huerta del Tamarit; Mercedes Delgado García and Aurelia González García, about whom he wrote the unfinished comedy The Dreams of my Cousin Aurelia.