1898 – TREE, STONE, FURNITURE
Federico García Lorca, one of the most important poets in Spanish in the 20th century, was born in Calle de la Trinidad, 4, in Fuente Vaqueros, Granada, at "twelve o'clock at night" on June 5, 1898 and was baptized six days later with the name of Federico del Sagrado Corazón de Jesús (Federico of the Sacred Heart of Jesus).
His parents were Federico García Rodríguez, a wealthy farmer and owner of numerous lands in the Vega, who had been widowed by his first wife, Matilde Palacios, and Vicenta Lorca Romero, a teacher assigned in 1893 to the girls' school in Fuente Vaqueros. The couple remained in the Trinidad Street dwelling for only a few years. In 1901, they moved to Calle de la Iglesia where the family resided until their move, around 1906, to the neighboring village of Asquerosa (Disgusting) (later Valderrubio) where business demanded the presence of Federico García Rodríguez. After Federico came Luis (1900), who died two years later; Francisco (1902), Concha (1903) and in 1909, already settled in Granada, Isabel.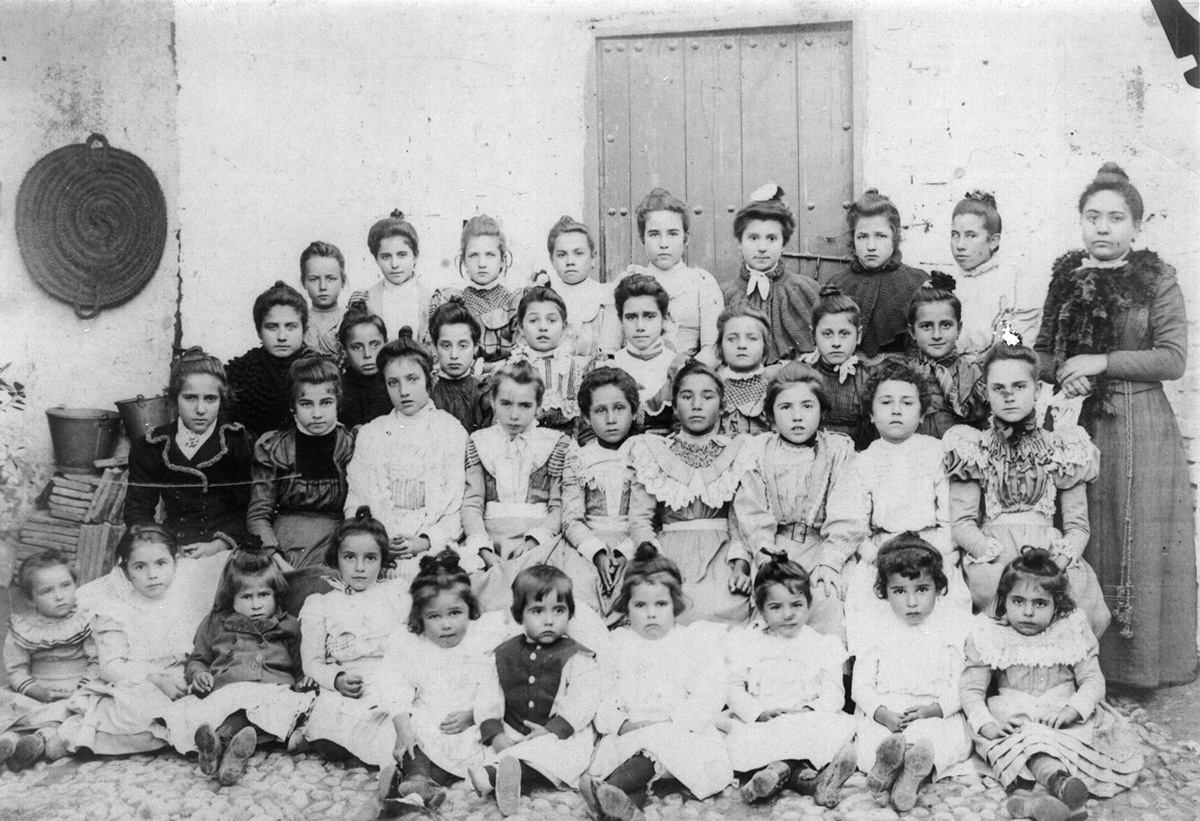 In 1928, in an interview published in La Gaceta Literaria by Ernesto Giménez Caballero, Federico summarized his early years in Fuente Vaqueros as follows: "My childhood is the obsession with silverware and portraits of that other who could have been my mother, Matilde Palacios. My childhood is learning letters and music with my mother, being a rich boy in the village, a bossy one".
Federico began his schooling at the age of four with his primary school teacher, Antonio Rodriguez Espinosa. The teacher only spent three years with the child Federico García Lorca (from 1898 to 1901), but the friendship and relationship with him and the family were very long lasting.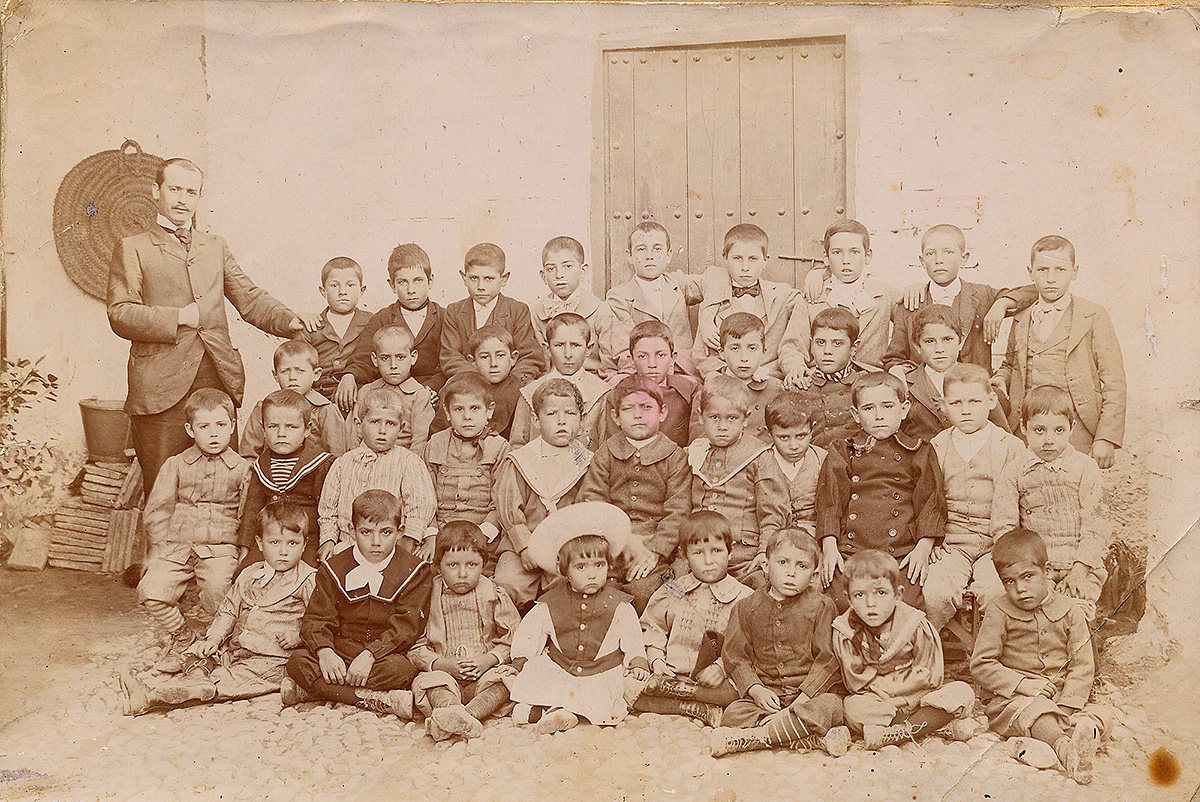 His first interests, according to his nanny, Carmen Ramos, were puppets and music, the same ones that later served to give free rein to his extraordinary inventiveness. But the great influence that Federico received in those early years was that of the splendid rural landscape of the Vega de Granada and the surrounding countryside. "Being a child," he declared in 1934 in Buenos Aires, "I lived at one with nature. Like all children, I gave each thing, furniture, object, tree, stone, its own personality. I conversed with them and loved them".
In Fuente Vaqueros, Lorca, a rich child, also experienced the feeling of social injustice. In My Little Blond Friend, included in My Village, Federico recalls the story of a poor family in Fuente Vaqueros and, in particular, of the mother, whom he calls "martyr of life and work".