In 1920, Federico García Lorca experienced his dark side. March 22 is perhaps the only black day in his literary life. The premiere at the Eslava Theater in Madrid, within the Art Theater cycle, produced by the playwright and stage manager Gregorio Martínez Sierra, of the staged fable The Butterfly's Evil Spell, hastily written a few months earlier from a misplaced composition that was to be part of the Book of Poems, was a disaster. The predictable public outcry went so far that, at the exit of the theater, according to José Mora Guarnido, there were exchanges of blows between the detractors and the friends Federico had recruited among the rinconcillistas living in Madrid and the fellow students of the Residencia de Estudiantes (Students' Residence).
The plot was very simple: In a community of cockroaches there are several insects of different character and sensitivity. One of them, Curianito, suffers the contempt of the other members of the group because of his vocation for poetry. One day a dying butterfly with a broken wing lands in the community. The unexpected arrival causes a great commotion. Curianito will end up falling in love with the new tenant who, however, will not be able to reciprocate due to her poor condition.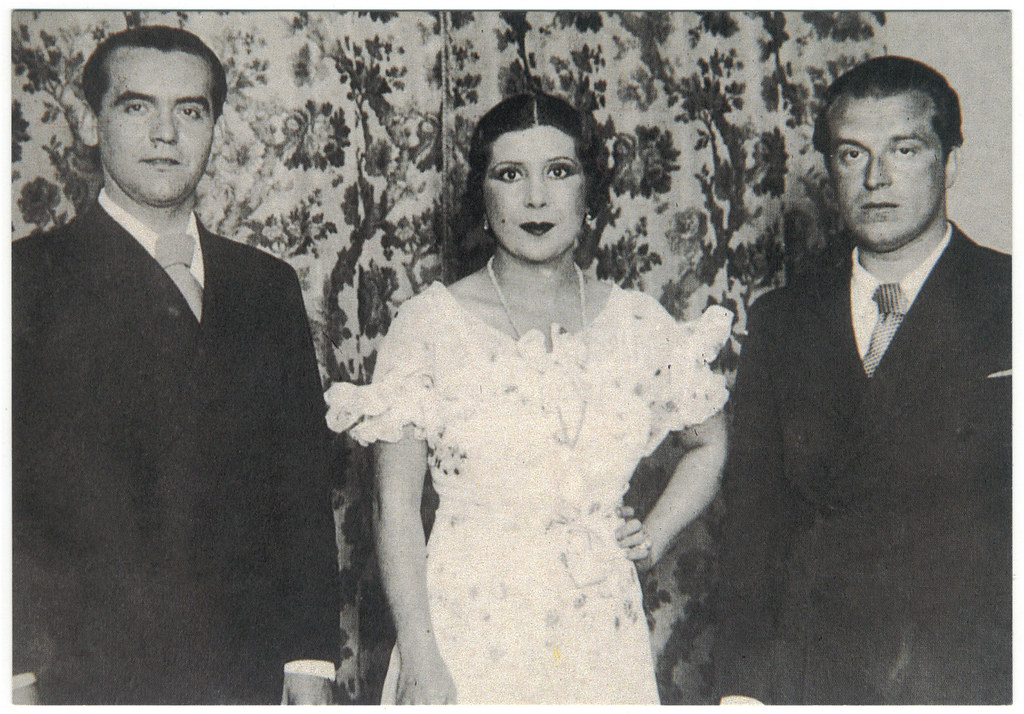 Although the manuscript lacks the calamitous denouement, it can be imagined: The Butterfly dies and Curianito commits suicide. In the apparent insignificance of the plot Lorca hid all his adolescent amorous anxieties: the doubts about his erotic impulses, his fears and the metaphysical gaps that overwhelmed him.
The play only ran for four days and was then forgotten. However, as his friends told him before his intention to suspend the premiere, even failure would bring him benefits, the main one being "the consecrating hierarchy of the author in a theater as important as the Eslava".
The Butterfly's Evil Spell led Lorca to meet Martínez Sierra, the most important theatrical producer, and the actress Catalina Bárcena who, together with Margarita Xirgu and María Guerrero, composed the most important trio of the first part of the Spanish theater of the twentieth century. And above all Encarnación López Júlvez, La Argentinita, with whom he maintained a close friendship and with whom he would record in 1931 the five original discs of the cycle Spanish Popular Songs and, two years later, he premiered The Pilgrimage of the Cuckolds, a ballet with music by Gustavo Pittaluga, based on a verbal argument by Lorca.