Younger sister of Federico García Rodríguez, father of Federico García Lorca and, therefore, aunt of the poet, born in Fuente Vaqueros on April 9, 1876. She died in Valderrubio at the age of 97 in 1973. Isabel tutored the long periods of childhood and adolescence of Federico García Lorca and his siblings when their mother, Dona Vicenta Lorca, fell ill after the birth of little Isabel and had to be temporarily admitted to the Noble Hospital in Málaga. Aunt Isabel lived with the Lorca family on the Acera del Darro since they arrived in Granada from Valderrubio in 1909 until she married José Roldán Benavides in 1914, son of well-to-do farmers from Asquerosa (Disgusting)-Valderrubio and belonging to the Roldán family, who, over time, became sworn enemies of Federico's father both because of conflicts over the boundaries of estates and because of their different political convictions. Aunt Isabel, like other relatives of the García branch, had an extraordinary ear for music and used to sing, like her cousin Aurelia González García, old habaneras that impregnated the memory of Federico and his siblings. Ian Gibson, who met her when she was 90 years old having just arrived in Granada in 1966, recalls that Isabel "spoke with extraordinary vitality, quickly and with a great deal of humor, laughing a lot".
Aunt Isabel, like other relatives of the García branch, had an extraordinary ear for music and used to sing old habaneras that impregnated the memory of Federico and his siblings.
Vicenta Lorca, always in delicate health, became seriously ill after the birth of Isabel in Granada in October 1909 and, on medical advice, spent long periods of convalescence in the Noble Hospital in Málaga where she received visits from her husband and eldest children, Federico, Francisco and Concha. During those stages aunt Isabel and the all-powerful maid Dolores La Colorina took charge of the house. Dolores's strong character contrasted with the aunt's restrained spirit, which was a source of constant tug-of-war. The train ride from Granada to the hospital in Málaga was then a six-hour adventure. Francisco recalls: "It would be unforgettable to pass through the picturesque surroundings of Loja, where an incredible number of women, with their loud voices, hawked water […]. My father would get off the bus to buy two graceful little bottles of water and a stream of donuts, so thin that the enormous volume, wrapped in white paper, hardly had any weight: it seemed full of air".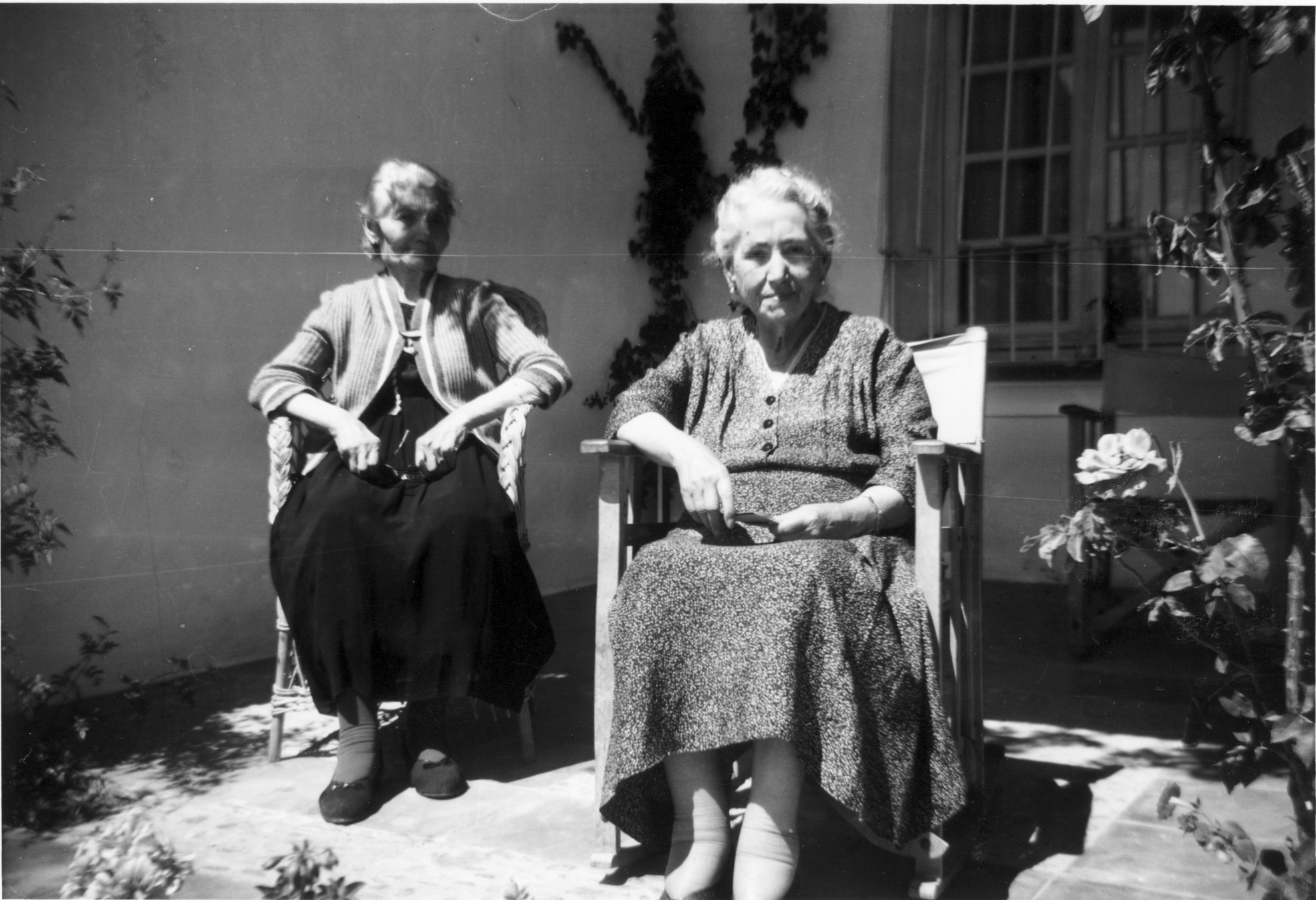 Francisco also evokes aunt Isabel plucking the guitar and singing old habaneras. "These songs must have made an impression on Federico's spirit, since much later, mixing the languid sentiment of the song with ironic lyricism, they would appear in his plays. I still have in my memory some verse of the habanera You". When in the spring of 1930, on his return from New York, Federico disembarked in Havana, he became interested in the author of this song he had heard as a child. It was the Cuban musician Eugenio Florit, who signed a copy of the piece that is still part of the family archive. In 1918, Federico dedicated to his aunt a copy of his first book, Impressions and Landscapes, donated by the sculptor Eduardo Carretero to the House and Birthplace in Fuente Vaqueros, which contains the following inscription: "To my dearest aunt Isabel who taught me to sing as she was an artistic master of my childhood".
Once back from Málaga, Aunt Isabel and Doña Vicenta became closer and did not hesitate, according to Isabel García Lorca, to browse through the writings of young Federico. "I remember one afternoon, still living at Acera del Darro, 60, when my mother read to my cousins the juvenile prose [later included in the writings of youth under the title My Village] The Good Shepherd and they cried." The text was made known years later by Francisco García Lorca in Federico and his World; it was written around 1916, a year before the family moved temporarily to the apartment at Gran Vía, 34, and then to Acera del Casino, 31.
Aunt Isabel, with her marriage to José Roldán Benavides, became one of the links between Federico García Rodríguez and Horacio Roldán Quesada, the lawyer and court attorney to whom researchers Miguel Caballero and Pilar Góngora attribute a cardinal role in the events that, in August 1936, determined the flight of Federico García Lorca from the Huerta de san Vicente farmhouse to the house of the poet Luis Rosales and his subsequent arrest and murder. Horacio and his brother Miguel Roldán were part, along with other individuals from Pinos Puente and the hamlet of Asquerosa (Disgusting), of the group of uncontrolled people who assaulted the San Vicente Farmhouse on August 9 under the pretext of finding the whereabouts of the brothers of the landlord, Gabriel Perea.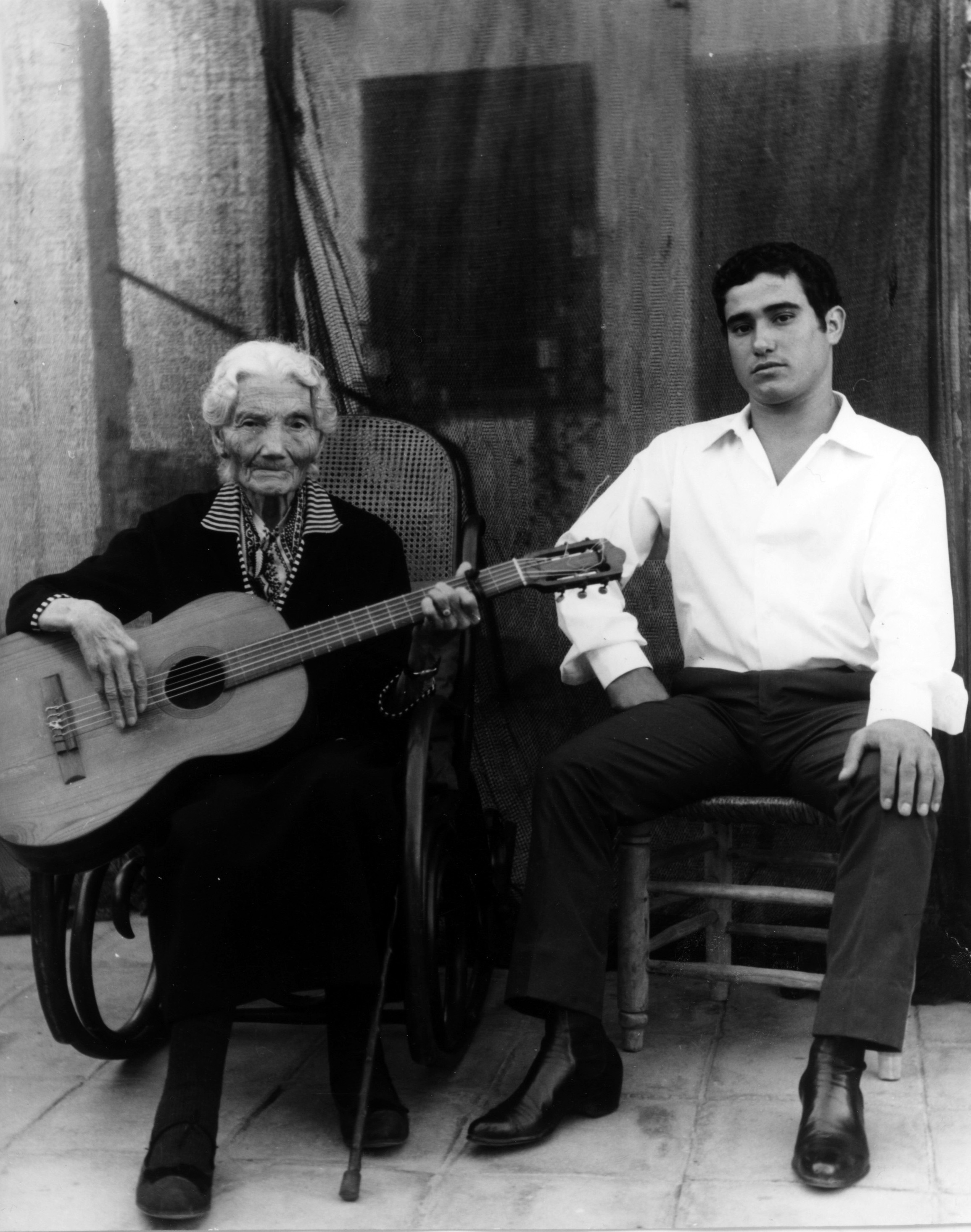 The Roldán family lived in San Antón street since 1909, near the home of the couple, Concha García Lorca and Manuel Fernández-Montesinos Lustau, socialist mayor murdered on August 16, 1936 at the cemetery walls. Also living there in 1922 were aunt Isabel and her husband, José Roldán Benavides, also related on the mother's side to Francisca Alba Sierra, the woman who inspired Lorca's character of Bernarda Alba. The couple had a daughter, Isabel Roldán García, a sensitive creator of embroidery and collage, later married to the sculptor Eduardo Carretero.
Isabel died in 1973. At that time, the Alba world was still a taboo in Valderrubio.