The Alba family, neighbor of the García Lorca family in Asquerosa (Disgusting) (later Valderrubio), inspired Lorca's rural drama The House of Bernarda Alba (completed in 1936 but premiered in 1945 in Buenos Aires). Frasquita Alba was a landowner from the Vega who lived on Calle Ancha, today Calle Real, the same street where the Lorca Family lived when they first arrived in town and before moving to Calle de la Iglesia. Isabel García Lorca evokes in her memoirs (My Memories, 2002) Frasquita's house: "It was very similar to how Federico described it: a large farmhouse, with a courtyard that separated the house from the yard, the stables, the henhouse and a shed. It had a well shared with Federico's aunt, Matilde García Rodríguez, from which one could hear the people on the other side, so that Federico, through his aunt's comments, knew what was going on and what they were talking about in the Alba's house. The property has recently been acquired by the City Council to convert it into a Lorca museum.
Although she liked to converse, she always used to make a crack at the town's neighbors. People feared her and she had a reputation for being ruthless and domineering.
According to Isabel, Frasquita did not have the dryness of Bernarda, she was very feminine and not at all stuffy. Although she liked to converse, she was always making a crack at the town's neighbors. People feared her and she had a reputation for being ruthless and domineering. She was a widow and lived with her second husband, Alejandro Rodríguez Capilla (widowed and with a daughter) and three children from a previous marriage, (José, Magdalena and Prudencia). They had four children together (Marina, Consuelo, Amelia and Alejandro).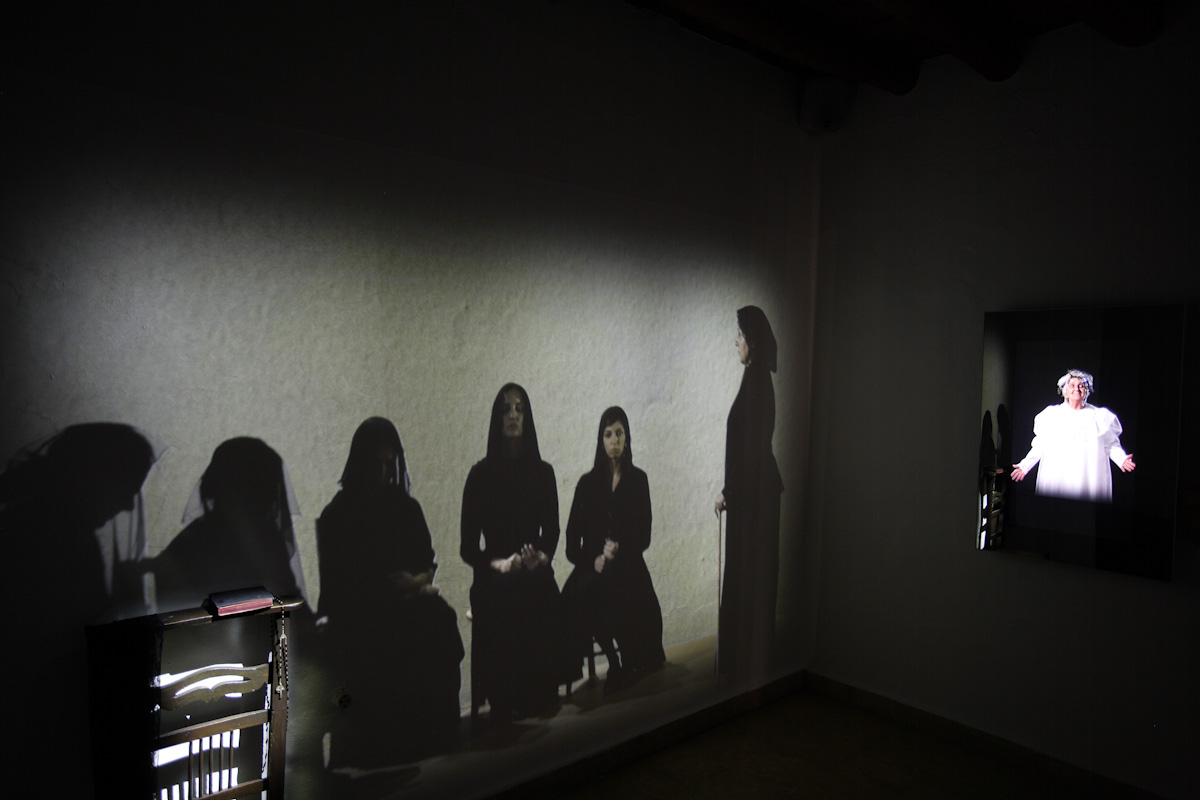 The House of Bernarda Alba has some concomitances with individuals or true facts. Pepe el Romano or Pepico el de Roma (those from the nearby village of Romilla were called "Romanos") was really José Benavides Peña, the husband of one of Bernarda's daughters (Amelia) who died early. When Amelia died, one of her sisters (Consuelo) married him. Adela, on the other hand, is a character invented by Lorca, like others who were recasts of several real people (grandmother Josefa or Poncia). A relative of the family, called Antonio Benavides Benavides, married to a sister of Federico García Rodríguez's first wife (Matilde Palacios), with whom he had lawsuits over the inheritance, participated as an executioner in the murder of Federico. The House of Bernarda Alba was not well received among the Rodríguez Alba or the Roldán family, who were related to them. The Roldán Quesada brothers (Horacio and Miguel) also participated in one of the threatening raids on the Huerta de san Vicente in the early days of the Civil War.
Frasquita Alba died on July 22, 1924 at the age of 66. Isabel remembers seeing her in her coffin between four candles. She is buried in the Valderrubio cemetery. Her tombstone disappeared.