French Hispanist born in Montluçon, in 1899, and friend, biographer and translator of Lorca. She spent her childhood in Chile. In 1926, she moved to France where she married the French writer, journalist and press magnate, member of the Resistance during the German invasion, Jean Prouvost (1901-1944). She was a friend of Federico Garcia Lorca and many other artists of that time. She visited Spain on several occasions. Notable among her works are The Sick Love Novel (1923), the novelized biography Saint Teresa of Ávila, God's Errant Lady (1950) and a testimonial biography of Federico, Childhood and Death of García Lorca (1968), which is considered one of the fundamental testimonies about the poet. Together with Jean Prouvost, she was the founder of the international magazine Marie Claire, whose first issue appeared in 1937. From 1924, Prouvost acquired different mastheads until forming an important publishing group.
She is the author of a testimonial biography of Federico, 'Childhood and Death of García Lorca' (1968), which is considered one of the fundamental testimonies about the poet.
In 1933, Marcelle, 34 years old, travels to Madrid. Lorca recommends that shee meet the bullfighter Ignacio Sánchez-Mejías, the "Andalusian par excellence". The meeting finally took place during Federico's reading of Blood Wedding, at Jorge Guillén's house, and an attraction arose between them that Federico described as a "big drama", given that she was married and had three children and he, in addition to his wife, had his official mistress, La Argentinita. They are barely able to spend time together. In another visit that Marcelle makes to Spain, (she would attend the summer courses at the International University of Santander) she attends a bullfight in which the bullfighter was participating and he discovers her in the audience. They talk on the phone and he assures her that after the three remaining performances he would stop bullfighting. However, death intervenes in the project. Shortly after the conversation, on August 11, 1934, in the Manzanares bullring, he is gored by the bull Granadino and dies two days later due to gangrene. Lorca would dedicate to Marcelle an autograph of his Lament for a Bullfighter appearing in Bergamin's Cruz y Raya magazine en 1934.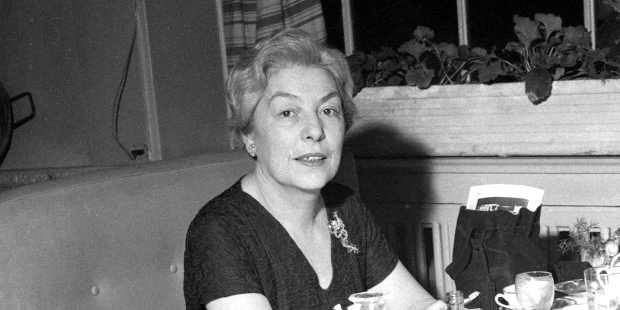 Marcelle Auclair was in Granada in 1962, with a cover letter signed by Manuel Ángeles Ortiz, to expand her research on the circumstances of the murder of García Lorca and met with the Francoist authorities, who provided her with data for her book, and with many of the protagonists who had survived, including Luis Rosales.
In 1964, she asked Franco's authorities for information about the circumstances of the poet's death. The authorities hesitated but finally agreed to write an official report. In May 1965, the Minister of Foreign Affairs, Fernando María Castiella, writes to his Government counterpart, Camilo Alonso Vega, about Auclair's project to write a biography of García Lorca. "I do not think that we should fail to answer the request that the aforementioned French writer has made to our ambassador in Paris," says Castiella in a letter dated June 25, 1965.