Gypsy singer, great master of flamenco singing and great connoisseur of ancient and primitive songs. He was one of the winners of the Flamenco Song Contest held in Granada in 1922.
He was known as El Tenazas (The Tongs) de Morón because of his birthplace (in Seville, 1850). Son of farmers, at the age of twenty-five he left the countryside to devote himself to singing, performing at parties and gatherings. Throughout his life he went through many hardships, until in 1922, at the age of 72, he entered the famous Flamenco Song Contest in Granada, promoted by Manuel de Falla, Miguel Cerón and Federico García Lorca and organized by the Centro Artístico with the collaboration of the City Council. The Contest took place at the same time as the Corpus Christi festivities, on June 13 and 14, 1922, in the Plaza de los Aljibes in the Alhambra. According to legend, The Tongs came to Granada walking cross-country from Puente Genil.</p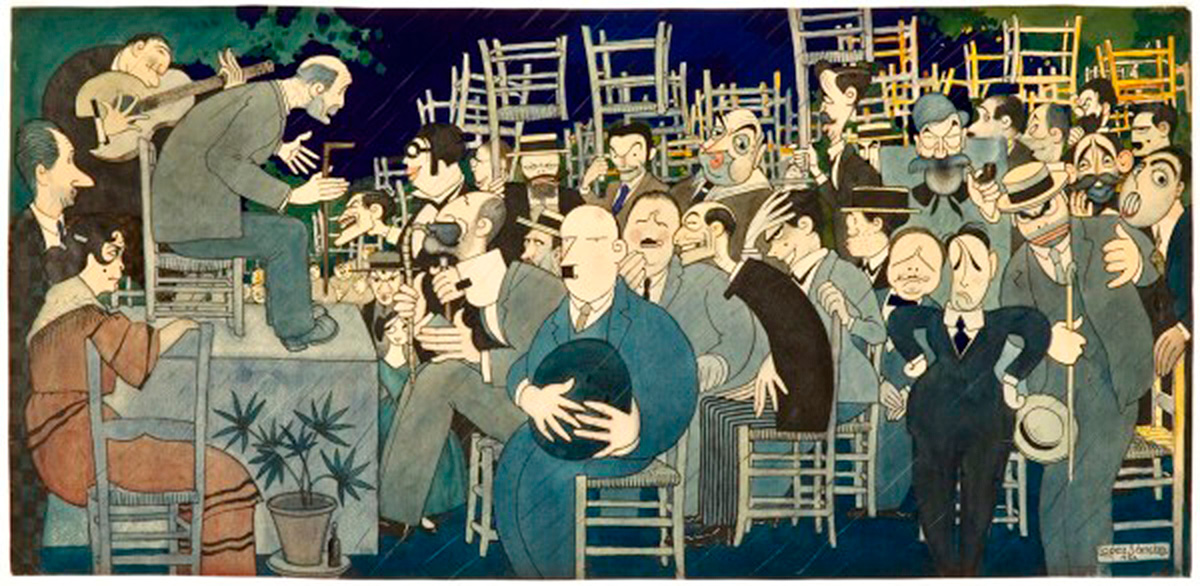 From the award, El Tenazas was hired to perform in several companies and toured throughout Andalusia.
Galerín, the critic of El liberal of Seville, describes his performance in the Plaza de los Aljibes as follows: "A little old man, bent over with hair like steel wool, walks very slowly onto the stage. He is seventy years old. He was a professional thirty years ago and could not resist the temptation to attend the contest. And he has walked all the way from Puente Genil […]. Mariano Morcillo, a man from Granada who has worked hard for the success of the contest, introduces the old man, and the old man sits next to Montoya […]. The old man El Tenazas makes the debut with a very clear, fresh voice, a boy's voice, and at the end he is applauded. He sings the caña and the polo, a very serious thing, which ends with soleares and siguiriyas […]. And the old walker starts off with these couplets, each one in its own tone, as befits the cante de la canela (cinnamon song)".
He participated in other competitions such as the one held at the Pavón Theater in Madrid, along with the guitarist Javier Molina, and was invited by the Royal couple Don Carlos and Doña María Luisa to hear him sing. His old age was a time of great success and recognition.
He died in Puente Genil (Córdoba) in 1933.