Polish keyboardist and pianist. She was a friend and collaborator of Manuel de Falla. She was in Spain on several occasions giving concerts and in Granada in the 1920s. Falla and the group of Granada artists including Federico García Lorca attended her recitals and accompanied her during her stay in the city.
She was born in Warsaw in 1877. She trained musically in her hometown, but soon moved to Berlin for further studies. She became well known in 1900 after moving to Paris. She married Henry Lew who, in addition to her husband, was her companion in her research on Baroque and 18th-century music that resulted in the book Early Music (1909).
The harpsichord became her instrument and she had one made, which she premiered at a Bach festival in 1912 and which accompanied her in many concerts. She created an early music school and had a concert hall built in Saint-Leu-la-Fôret where she performed Bach's Goldberg Variations, which she had spent years studying. She doesn't stop giving concerts throughout Europe and North America.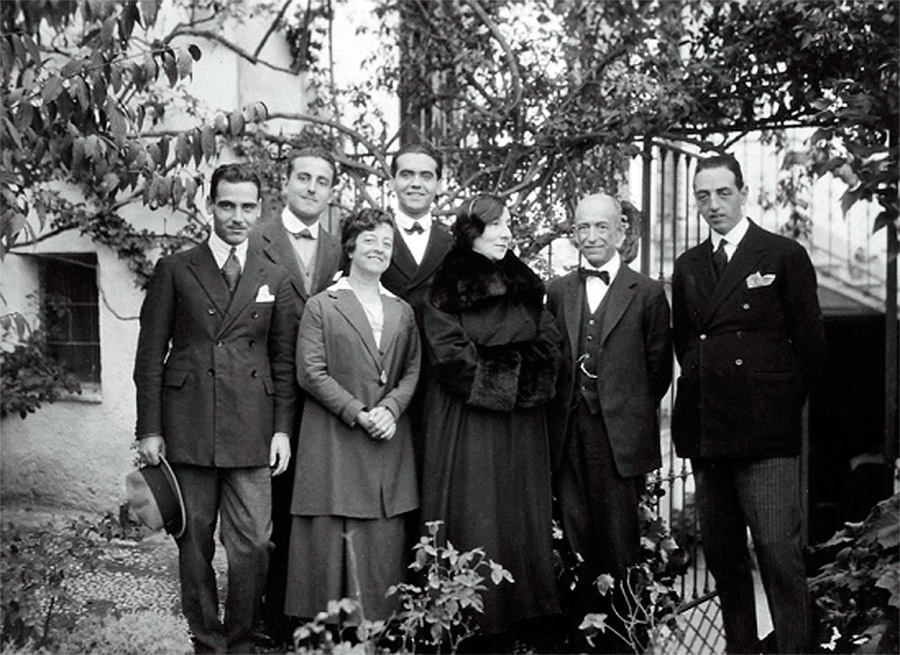 Manuel de Falla met Landowska during one of his stays in Paris, between 1907 and 1914. However, it was not until the 1920s that the two musicians were to work together. Landowska was in Granada in 1922 giving two recitals in the small theater of the Hotel Alhambra Palace and collaborated in the Paris premiere of Master Peter's Puppet Show, on June 25, 1923. Falla dedicated his work Concerto to him to thank him. The premiere was on November 5, 1926, at the Palau de la Música in Barcelona; Falla himself conducted and the soloist was Wanda Landowska, who considered this work to be the first modern composition for an ancient instrument, the harpsichord.
In 1940, after the invasion of Germany, she goes into exile in New York. She hardly takes anything with her, believing that this was going to be temporary. After the recovery of the objects that had been confiscated by the Nazis in her Parisian home, her correspondence with Manuel de Falla was also recovered.
Landowska is considered one of those responsible for the recovery of an ancient instrument such as the harpsichord and its rich repertoire. She commissioned works for this instrument from composers of her time, such as Falla, and trained many performers interested in early music. She died in Lakeville in 1959.