Literary tours through Fuente Vaqueros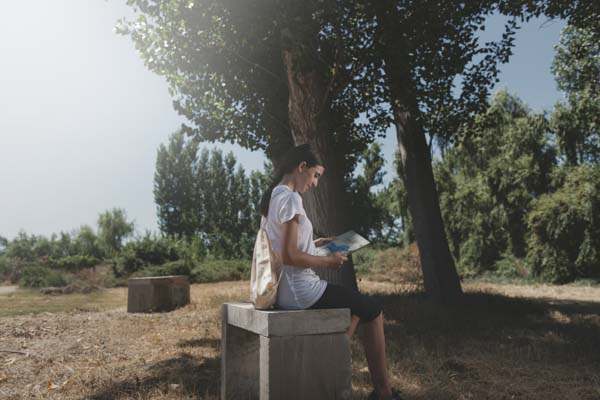 This literary route to discover the work of Federico García Lorca can be done with the bicycles that the City Council of Fuente Vaqueros lends for free or walking. It is part of the 'Fuvi, el duende de Lorca' project and allows you to discover the natural environment of the fertile 'vega' that so inspired the young Federico, leaving the town along Paseo de la Reina, enjoying the coolness provided by its shaded plane trees, a place ideal to start enjoying reading.
In order to carry out this route in a more immersive way, in the Federico García Lorca Municipal Theater there is a repertoire of books on Lorca's work, his life, the municipality of Fuente Vaqueros and the surroundings of the Lorca plain, which can be taken borrowed to use during the route and return at the end of it.