Two promenades "to sing" are mentioned in this conference, the Salón and the Alhambra, and one "to cry", the Paseo de los Tristes (The Promenade of the Sad Ones), which he calls Alameda de los Tristes (Alameda of the Sad Ones).
From the Plaza del Humilladero (Shrine Square), which Federico also mentions in his text (the place where it is said that the Catholic Monarchs entered the city), near the confluence of the two rivers, the Paseo del Salón (The Ballroom Promenade) begins. It is the Alameda of the XIX century, where the well-to-do families used to meet and where the girls used to show off their intentions of finding a boyfriend. At the end of the Paseo del Salón is a preserved building that was a ballroom in the nineteenth century (hence the name) and today is preserved as a municipal library.
The Alhambra is the Arab monument that presides over the city and reminds us of its past. The forest that surrounds it and its location on a hill give it a romantic image that has always accompanied it.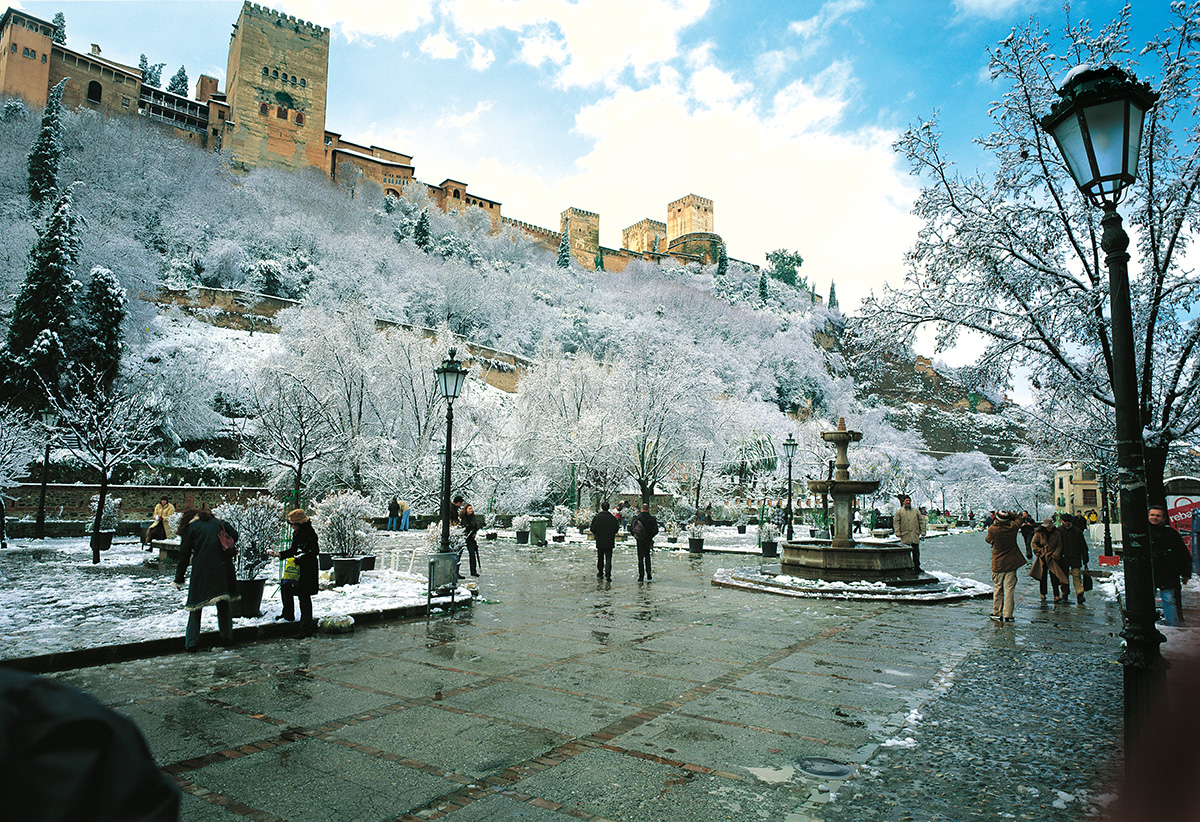 At its feet, the The Promenade of the Sad One, parallel to the Darro River, from which you can see the majestic Alhambra. It was given that name because it was the way to the cemetery, located next to the Alhambra.