Valderrubio: valley of blond tobacco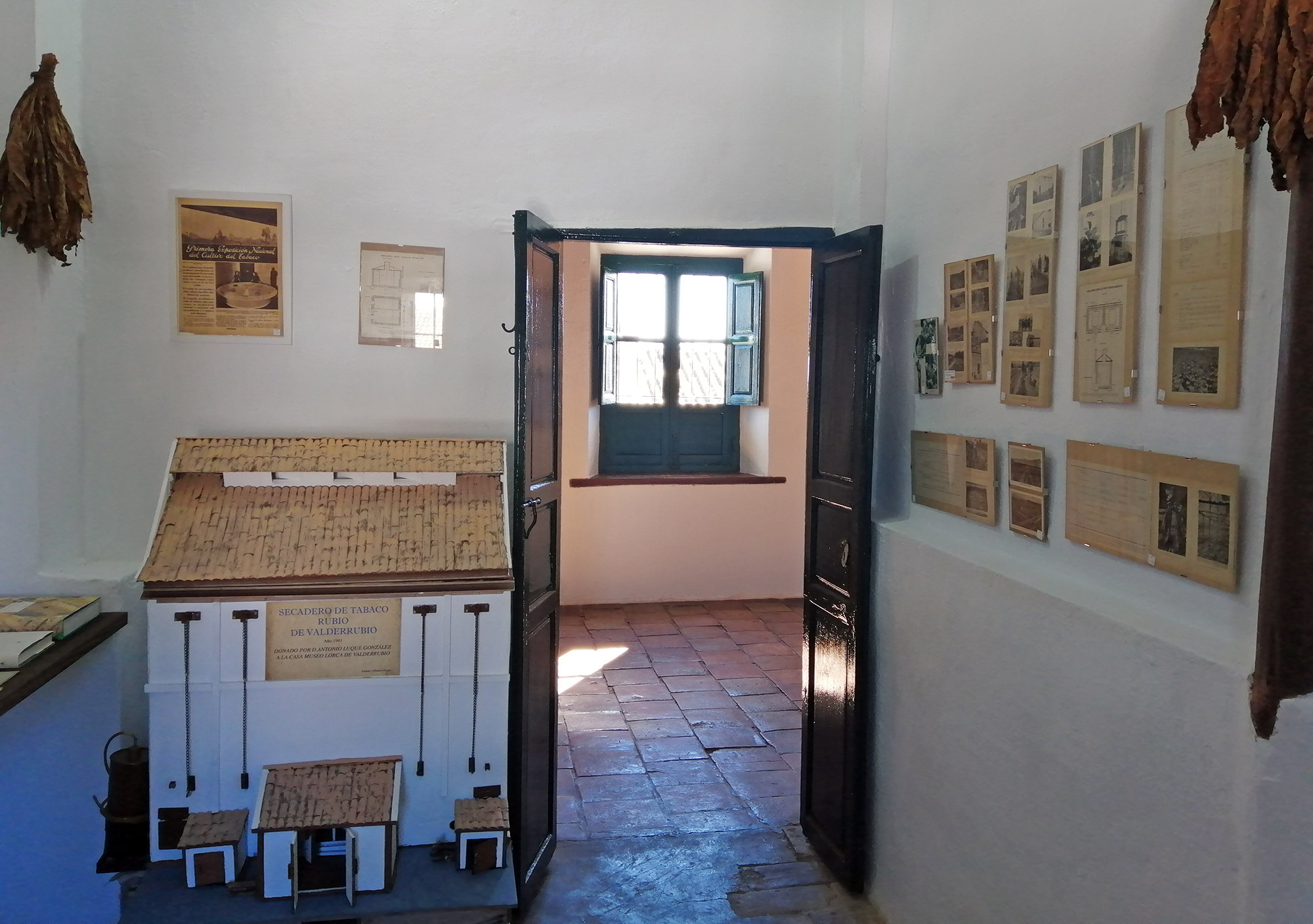 The House-Museum of Federico García Lorca in Valderrubio has opened an exhibition dedicated to the history, cultivation and production of blond tobacco in the town.
Located on the second floor of the house, the small room that the García Lorca family used to dry meats and sausages and until now closed to the public, has been made available and dedicated to the relationship between Valderrubio and this type of tobacco, to which it owes its name.
Some may be more familiar with this municipality for its previous and curious name of Asquerosa (Disgusting), where the poet and playwright Federico García Lorca lived during his early childhood and youth. It is a key place where he also found inspiration for one of his most universal works 'The House of Bernarda Alba', which has now been refurbished and is open to the public.
However, the municipality of Valderrubio changed its name to the current one on August 15, 1943, in reference to 'valley of blond tobacco'. Unfortunately, Lorca, who always omitted or identified his Disgusting address with other more graceful names such as La Vega de Zujaira, was no longer able to witness the change.
The City Council of Valderrubio wanted to dedicate a space to the importance of blond tobacco in the town, one of the first places in Europe used to plant, cultivate and produce this variety of tobacco. The former owner of the company and tourist train Paseos del Poeta (Poet Walks), Juan F. Ortega Blanco, has donated different material: a tobacco press, old photographs, notebooks and agricultural primers, newspaper articles, maps and the location of old drying sheds in the town, Concession Regulations for the cultivation of tobacco, old Official State Bulletins with the representation of the State in the leasing of tobacco, among other documents, which, as a collector, he has been acquiring from different antique dealers and online for several years.
All the material, together with two models of the dark and blond tobacco drying sheds, made by Antonio Luque, can be seen in the exhibition 'Tobacco in Valderrubio' during the visit to the House-Museum.