Once upon a time… Lorca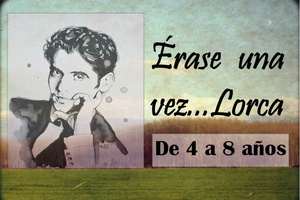 On the long weekend of the Day of Andalusia, the Museum offers children the opportunity to learn about Federico García Lorca through storytelling and to enter the landscape that was a source of inspiration for the poet: the fertile plain of Granada.
Conditions for storytellers:
– The activity is aimed at children from 4 years old accompanied by an adult.
– Maximum 9 children per group.
– Price: €8 Pack for child + adult.
-Children must be accompanied by an adult throughout the activity.
-Only people with the storyteller's identification sticker, which will be given to them at the ticket office on the day of the visit, will be admitted to the workshop.
-The use of a mask is mandatory while you are inside the museum.
Further information: 958222257 ext. 332 edumuseo@cajagranadafundacion.es