Cristo del Paño de Moclín Pilgrimage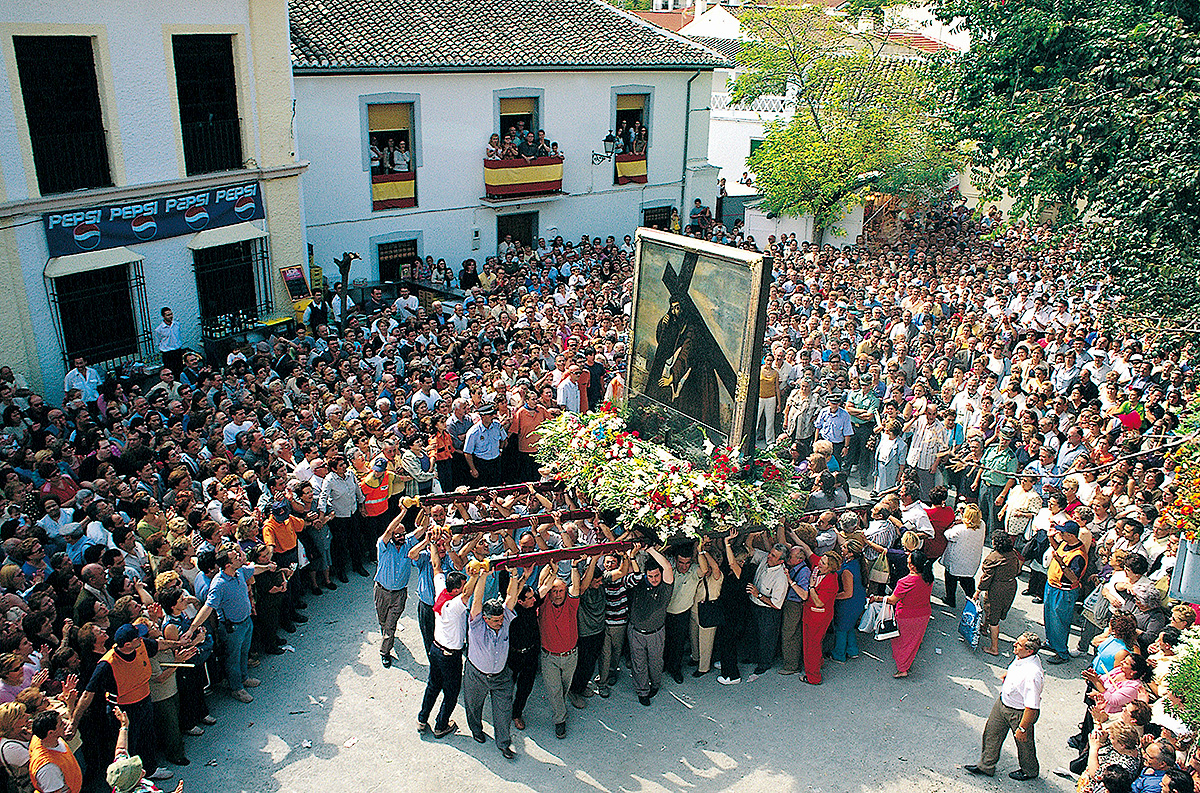 Moclín is the scene of one of the most classic religious events in Andalusia: the del Cristo del Paño Pilgrimage. Christ is not a carving, but a very large painting that was supposedly left in the village by the Catholic Monarchs themselves.
Its name, as well as its fame and popularity, comes from a century later, when it was attributed the miraculous healing of a sacristan who had almost lost his sight due to cataracts. This disease was formerly known as 'cloth disease'.
It was from then on that sick people of all kinds began to come to Moclín on this day to ask for a remedy for their ailments. Soon the legend spread among the pilgrims that Christ had certain properties against female sterility. It was here that Federico García Lorca drew inspiration for his famous play 'Yerma'.