Anniversary of the House of Bernarda Alba
To celebrate the first anniversary of the inauguration of the House of Bernarda Alba in Valderrubio (Granada), the City Council organizes special dramatized visits on December 18, by the theater company La Böhemia, which has been conducting these spectacular and successful visits for several months.
Throughout the day there will be four visits (11.00 – 11.30 – 12.00 – 12.30 hours) with a maximum of 30 people per showing. Those interested should book at the Town Hall of Valderrubio and pick up their invitation. (Teléfono: 958 452 17).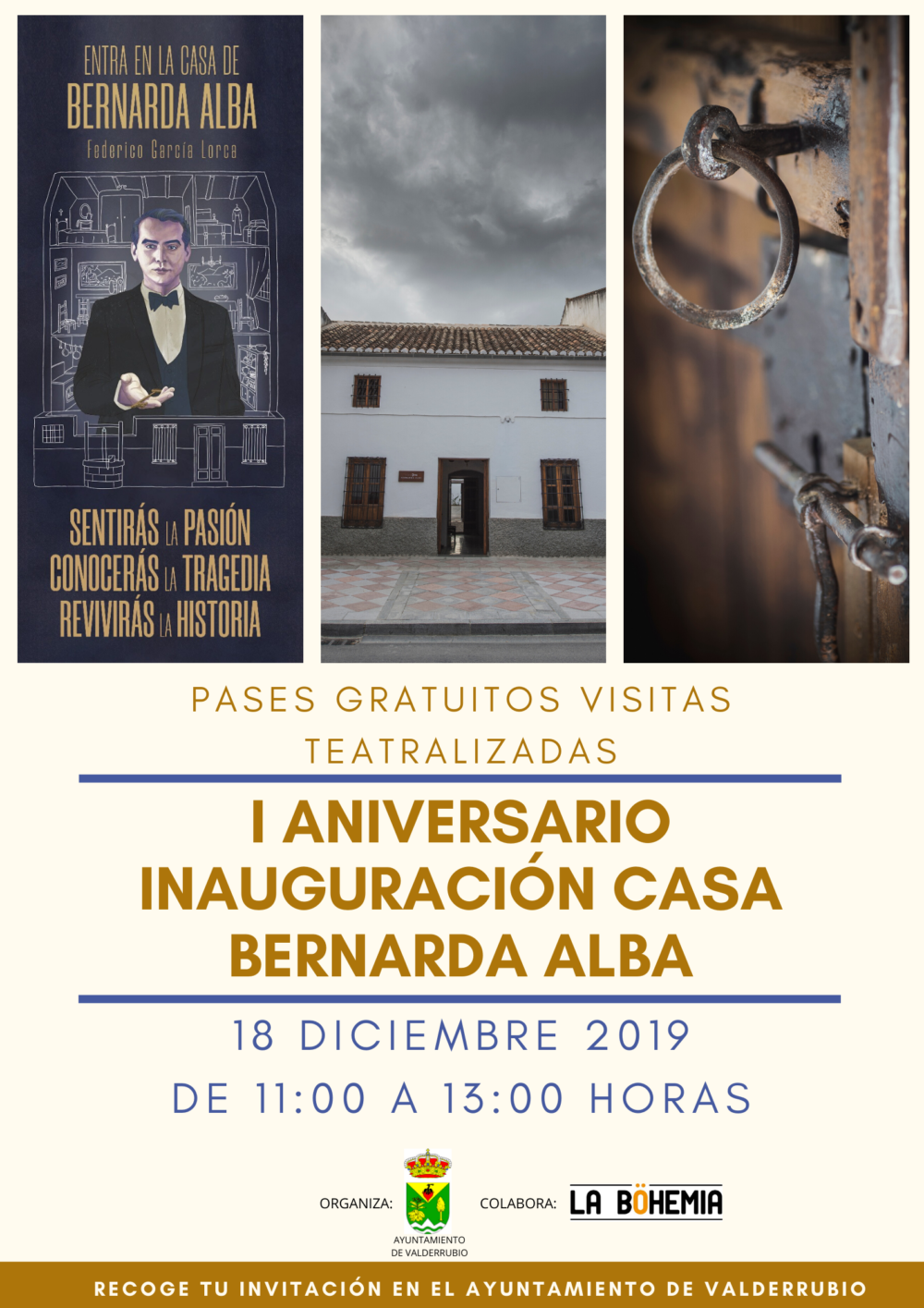 This house is the key scenario that inspired Lorca's work, in which he reflected and denounced at the same time an oppressive social reality, the traditionalism of 'backwater' Spain and, especially, the role of women in rural areas in the early twentieth century.
This year also marks the 50th anniversary of the death of Margarita Xirgu, the Catalan actress who was a great friend of Lorca's and who gave life to so many of his characters. She first played the role of Bernarda in the premiere of the play in Buenos Aires in 1945, which Federico did not get to see but for which his parents were eternally grateful as can be read in a letter written from New York by Lorca's father, Federico García Rodríguez, which is exhibited in the exhibition hall of the House of Bernarda Alba, among other interesting documents about the play.